Spectrum tech provides an all-rounded digital marketing strategy to Health Care Industry based on their needs and wants. Spectrum tech serves our customers to improve their brand awareness, increase their web presence, precisely reach the targeted customers, convert leads into sales and thereby improve their bottom lines. Utilizing our vibrant experience in digital space, we have been ready to help many industries.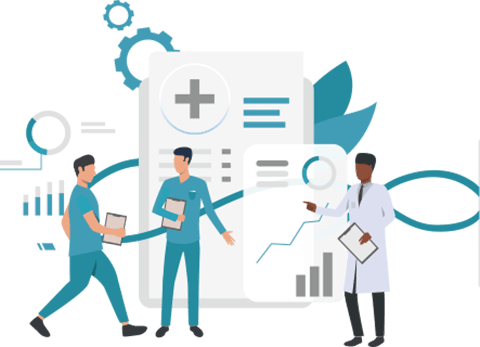 HOW WE PERFORM
SEARCH ENGINE OPTIMIZATION
We have an extremely professional and talented team. They are intensely working to make sure that our clients could contact their customers. Spectrum tech for Healthcare Providers. At the point when Patients Are Seeking, we serve them find You. SEO is in an excellent world performed for a wide range of sites may it be claimed a lawyer, a celebrity, a doctor, and so forth. Bringing in potential patients to your website is crucial to the success of your practice. Now, many likely patients are searching online looking for the best physician, and why shouldn't they see you? Spectrum tech can help fill your waiting room. Some key factors affect your website's higher ranking such as content – the variety of words on your site HTML – the programming language used to make your medical site Architecture – the structure of your site, including the way patients interact with your site and the way search engines crawl your pages Back-links, having reputable and reliable outside websites that link back to your site and build your site's authority Digital Marketing Careers has been taking care of a few sites since it has begun its business. Spectrum tech has concentrated on suitable corrective SEO services that lead to positive results.
Weekly Search Engine Ranking Reports
Frequent Site Map Submissions
Ppc Campaign Optimization
Google & Bing Webmaster Integration
High Volume Keyword Research
On-Page Code Optimization
Link Building & Much more