Cloud servers are excellent for websites using WordPress, Joomla, Drupal, or Magento that demand more than a shared environment can empower. We have 3 KVM Cloud Hosting packages to satisfy every budget and need. All KVM packages now include DDOS protection at no additional charge!


Cloud-1
$77/mo*
vCPU Cores 1 Core
Guaranteed RAM 2 GB
Cloud Storage 75 GB
Premium Bandwidth 2 TB
IP Addresses 2x IPv4
IPv6 Addresses /64 IPv6
DirectAdmin or cPanel Included
Cloud-2
$91/mo*
vCPU Cores 3 Core
Guaranteed RAM 4 GB
Cloud Storage 125 GB
Premium Bandwidth 3 TB
IP Addresses 2x IPv4
IPv6 Addresses /64 IPv6
DirectAdmin or cPanel Included
Cloud-3
$126/mo*
vCPU Cores 6 Core
Guaranteed RAM 8 GB
Cloud Storage 200 GB
Premium Bandwidth 4 TB
IP Addresses 2x IPv4
IPv6 Addresses /64 IPv6
DirectAdmin or cPanel Included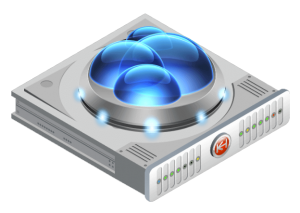 100% Fully Managed Support 24x7x365
Best Uptime On The Planet
Ubuntu, CentOS or Debian OS
FREE DDoS Protection
Free Migrations and Backup
Instant Provisioning
99.9% Service Level Agreement (99.99+% Regularly)
Spectrum Tech's managed KVM CLOUD VPS Hosting packages are enterprise grade hosting, yet a cost effective substitute for shared/reseller hosting or dedi servers with one major difference: KVM Cloud Hosting (Cloud Servers) gives you the flexibility, power & security of the cloud, minus the high price tag.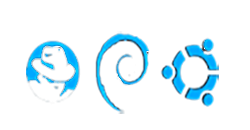 WANT FULL KERNEL CONTROL? IT IS STANDARD WITH CLOUD KVM.
Built on KVM our cloud services gives you complete control of your entire VPS environment. With native support for CloudLinux and Kernel Care take full control!

PERFORMANCE MATTER? CLOUD VPS = PEAK CLOUD PERFORMANCE.
We have developed our Cloud Hosting Solution with you – our customer – in mind. Designed to give you optimal performance at an affordable price.
NEED A CONTROL PANEL? 2 CHOICES - BOTH FREE.
We offer 2 different control panels for your Managed Cloud Hosting – DirectAdmin or cPanel/WHM – but if you're happy just using the command line, you can order your VPS with no control panel and install whatever you prefer!

WANT 24X7 SUPPORT? OUR SUPPORT TEAM NEVER SLEEPS.
Sleep well knowing the USA server admin team and hosting support teams at Spectrum Tech are working around the clock to keep your hosting online and with peak performance. We aim to answer all support tickets with 10 minutes and won't pass you round and round – our team knows how to resolve things.

GUARANTEE? WE STAND BEHIND OUR PLANS 100%.
Even more peace of mind is yours, thanks to our absolute no questions asked, 30 day, 100% satisfaction guarantee. No loopholes – we mean business, and your satisfaction is how WE stay in business. If you have any issues – give us a shout and we'll sort them quickly – it's what we do 🙂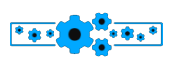 WANT TO COMPETE WITH BIG COMPANIES? WE'RE ENTERPRISE GRADE.
Our unmanaged VPS cloud line is built to be flexible to your needs. Provided with guaranteed resources you are given full control over your hosting environment. If you want to deploy WordPress with a LEMP stack based on Nginx or an ecommerce system backed by Apache our cloud solutions are for you!
WANT TO SHUT DOWN HACKERS? OUR DDOS PROTECTION COMES FREE.
We understand that the threat of being taken offline is enough to cause a panic – since DDoS attacks can cripple 'ordinary' websites. We're including complementary DDoS protection so you can relax, knowing your websites are protected against denial of service attacks.

NEED A CUSTOM PLAN? CONTACT OUR SALES DEPARTMENT TODAY!
You don't have to settle from the selection of plans we've put up on the website. In fact, those are just typical, or common, configurations that are popularly chosen by many users. Whatever your needs, we can tweak the plan to meet your situation.

LIKE TO BE PREPARED? BACKUPS ARE A PART OF OUR STANDARD OFFERING.
We know disaster recovery is largely a matter of planning and preparing – which is why we've included a robust backup system that takes snapshots of your Cloud VPS hosting environment, making it a breeze to roll-back to earlier times and revert to a state before something went wrong. It's easy and FREE.
NEED A RANGE OF IP'S? WE INCLUDE 2 IPV4 ADDRESSES PLUS FULL IPV6 SUPPORT ASSIGNING AN ENTIRE /64 IPV6 ALLOCATION!
It's getting more and more common for companies to want larger ranges of IP's for a variety of applications and for limiting access to certain internal functions. We don't skimp on providing IPV6 addresses for your VPS. That's why we've provided 2 IPV4 and a full range of /64 IPv6

NEED WHITE LABEL? THAT'S HOW WE THINK TOO.
White labeled KVM comes standard. This separates Spectrum Tech from the rest of the industry. You can brand your server and there will be no mention of Spectrum Tech. This feature is awesome for any company who needs to offer hosting or internet logins but doesn't want to sacrifice having their own brand name everywhere. We white label so you retain ownership, control and branding everywhere.

WANT FULLY MANAGED CLOUD VPS HOSTING? WE ONLY OFFER MANAGED PACKAGES.
Everything we do is managed. If you get a Cloud VPS from us, and choose one of the two standard control panels (DirectAdmin or cPanel) then your plan will definitely be 100% fully managed cloud hosting.

WANT KVM? OPENVZ IS GREAT, BUT KVM IS ALL THE RAGE.
Our Cloud VPS range is built on OpenStack and Ceph using KVM, giving you full kernel control with distributed storage. That means your data is split between many more parallel SSD drives, working in unison, to give you the redundancy of the cloud with the speed of massive parallel architecture.
OTHER CHOICES AVAILABLE FOR YOU
While a cloud KVM VPS is an excellent choice, we have a range of products that might better suit your needs. These range from inexpensive shared hosting (cloud-based) all the way up to dedicated servers, plus a selection of complementary products like SSL certs too.
Reseller Hosting
Smaller resources for smaller websites (and those on a budget).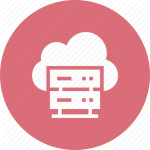 Dedicated Servers
Dedicated hosting for those who need the maximum in resources and control.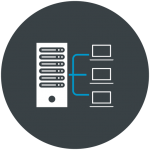 SSD-Powered VPS
A non-cloud-based, fully managed VPS that's less expensive than a Cloud VPS.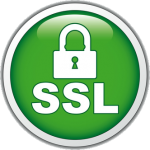 SSL Certificates
Choose the perfect cert for your hosting situation.