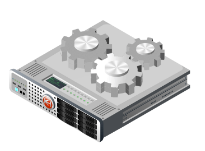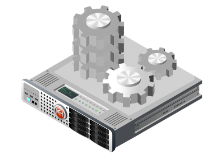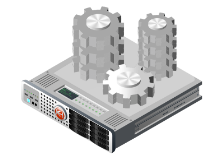 UC2GB
$20/mo
vCPU Cores 1 Core
Guaranteed RAM 2 GB
Cloud Storage 25 GB
Premium Bandwidth 2 TB
IP Addresses 1x IPv4
IPv6 Addresses /64 IPv6
UC4GB
$25/mo
vCPU Cores 2 Core
Guaranteed RAM 4 GB
Cloud Storage 50 GB
Premium Bandwidth 4 TB
IP Addresses 1x IPv4
IPv6 Addresses /64 IPv6
UC8GB
$33/mo
vCPU Cores 4 Core
Guaranteed RAM 8 GB
Cloud Storage 100 GB
Premium Bandwidth 5 TB
IP Addresses 1x IPv4
IPv6 Addresses /64 IPv6
Take control of the cloud with our unmanaged VPS cloud product line. Flexible deployment options geared towards developers and web savvy individuals. Pick from mutltiple operating system images and customize the server to your hearts content. Perfect for your next LAMP stack, or Nginx deployment. Can be run with or without a control panel. Spectrum-tech Host's excellent network and state of the art cloud at an unbelievable price!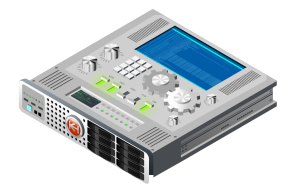 99.9% Service Level Agreement
Best Uptime On The Planet
Ubuntu, CentOS or Debian OS
99.9% Service Level Agreement
Best Uptime On The Planet
Ubuntu, CentOS or Debian OS
Experience an unmanaged KVM Cloud VPS on KnownHost's excellent network backed by a rock solid infrastructure. Achieve enterprise grade performance and reliability at a fraction of the cost. Our unmanaged VPS platform has been built from the ground up with the same great reliabilty and peace of mind that our managed products offer.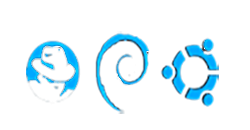 MULTIPLE OPERATING SYSTEM CHOICES? IT IS STANDARD WITH OUR UNMANAGED VPS.
Built on KVM our cloud services you are able to choose from Ubuntu 16.04, Ubuntu 18.04 LTS, CentOS 7 and Debian 9.

PERFORMANCE MATTER? CLOUD VPS = PEAK CLOUD PERFORMANCE.
We have developed our unmanaged hosting solution with our customers in mind. Designed to give you maximum flexibility at an affordable price.
LAMP STACK, LEMP STACK, CPANEL OR DIRECTADMIN, YOUR CHOICE!
With our unmanaged VPS platform not only can you choose your operating system but you can choose from a variety of control panel licenses or no control panel at all and deploy yourself a LEMP or LAMP stack.

24/7/365 SUPPORT GUARANTEED.
Our support and administration team are constantly monitoring the health of our cluster to ensure we maintain the leading uptime in the industry. Our support department will gladly make sure your unmanaged VPS is online and accessible via your console portal.

NEW CUSTOMER? NO WORRIES! NO RISK MONEY BACK GUARANTEE.
Join the KnownHost family today. We stand behind our products so much that if you're a new customer for KnownHost and aren't completely satisfied we will refund your purchase during the first 30 days!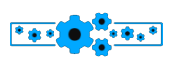 APACHE, NGINX, DOCKER, UBUNTU, CENTOS? SO MANY CHOICES!
Our unmanaged VPS cloud line is built to be flexible to your needs. Provided with guaranteed resources you are given full control over your hosting environment. If you want to deploy WordPress with a LEMP stack based on Nginx or an ecommerce system backed by Apache our cloud solutions are for you!
DO YOU NEED DDOS PROTECTED IP SPACE? WE'VE GOT YOU COVERED!
Add a full time DDOS protected IP to your unmanaged VPS for $6/mo.
NEED A RANGE OF IP'S? WE INCLUDE 1 IPV4 ADDRESSE PLUS FULL IPV6 SUPPORT ASSIGNING AN ENTIRE /64 IPV6 ALLOCATION!
It's getting more and more common for companies to want larger ranges of IP's for a variety of applications and for limiting access to certain internal functions. We don't skimp on providing IPV6 addresses for your VPS. That's why we've provided 1 IPV4 and a full range of /64 IPv6

NEED WHITE LABEL? THAT'S HOW WE THINK TOO.
White labeled KVM comes standard. This separates KnownHost from the rest of the industry. You can brand your server and there will be no mention of KnownHost. This feature is awesome for any company who needs to offer hosting or internet logins but doesn't want to sacrifice having their own brand name everywhere. We white label so you retain ownership, control and branding everywhere.

WANT FULLY MANAGED CLOUD VPS HOSTING? WE OFFER THAT TOO!
Check out our managed kvm cloud line today. If you get a Managed Cloud VPS from us, and choose one of the two standard control panels (cPanel or DirectAdmin) then your plan will definitely be 100% fully managed cloud hosting.

OUR UNMANAGED KVM CLOUD IS LEAGUES ABOVE THE REST.
Our Unmanaged VPS product is built on OpenStack and Ceph using KVM, giving you full kernel control with distributed storage. That means your data is split between many more parallel SSD drives, working in unison, to give you the redundancy of the cloud with the speed of massive parallel architecture.
OTHER CHOICES AVAILABLE FOR YOU
While a unmanaged VPS is an excellent choice, we have a range of products that might better suit your needs. These range from inexpensive shared hosting (cloud-based) all the way up to dedicated servers, plus a selection of complementary products like SSL certs too.
Reseller Hosting
Smaller resources for smaller websites (and those on a budget).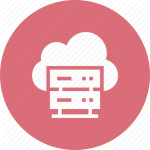 Dedicated Servers
Dedicated hosting for those who need the maximum in resources and control.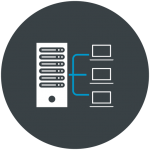 SSD-Powered VPS
A non-cloud-based, fully managed VPS that's less expensive than a Cloud VPS.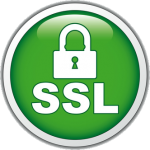 SSL Certificates
Choose the perfect cert for your hosting situation.