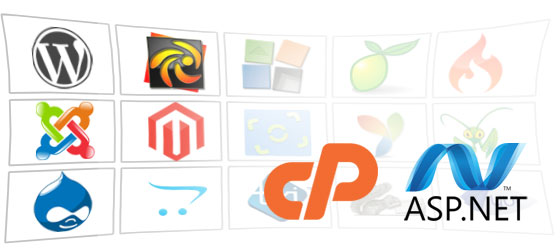 Ultra-Fast & Secure Cloud Web Hosting
100% Network Uptime Guarantee
Lightning Fast Guarantee
Blazing Fast SSD Cloud Storage
Free Domain for Life & Website Builder
Unlimited Free SSL Certificates for Life!
Free Website Transfer Assistance
Gold
Ideal for a Business, E-commerce
from PKR1082.48/mo
1 Website
Normal Server Power
Cloud Technology
1 Free SSL for Life (256 bit)
Unlimited Monthly Traffic
Unlimited Disk Space
Email & WebMail: Unlimited Boxes
Uptime Guarantee
NEVER Reboot Protection
LifeTime Discount®
180 Days Risk Free
Try Now
GDPR compliant
SpamExperts - PKR500.47/mo
Let's Encrypt Support
-
-
-
-
-
-
-
-
-
-
-
-
-
-
-
-
-
-
-
-
-
-
-
-
-
-
-
-
-
-
-
-
-
-
-
UNLIMITED Parked Domains
UNLIMITED Sub-Domains
UNLIMITED E-mail Boxes
UNLIMITED FTP Accounts
50 MySQL Databases
PHP
NEW Advanced PHP Selector
Server Disk Protection (RAID 10)
Webmail - RoundCube | Horde | Squirrel
Domain Privacy Protection - PKR1669.99/year
Google AdWords PKR16738.00 FREE Credits
Addon Services
Silver
Ideal for a Small Biz Site/Blog
from PKR826.95/mo
Unlimited Websites
Super Server Power
Cloud Technology
Unlimited Free SSL for Life (256 bit)
Unlimited Monthly Traffic
Unlimited SSD Disk Space + Cache Boost
Email & WebMail: Unlimited Boxes
Uptime Guarantee
NEVER Reboot Protection
LifeTime Discount®
180 Days Risk Free
Try Now
GDPR compliant
SpamExperts - PKR500.47/mo
Let's Encrypt Support
1 LifeTime FREE Domain Name *
Free Seo Tools
Search Engine Submission
WordPress Optimized
450+ Website Apps (1 click install)
Lightning Fast Guarantee
Easy Website Builder - 500+ Layouts
JSP/Tomcat + Servlet Support
Free Migration Assistance
Health Monitoring
Malware & Spam Monitoring
Automatic Backups
Android/iOS Apps Support
-
-
-
-
-
-
-
-
-
-
-
-
MySQL Stored Procedures
MySQL Remote Access
E-commerce Shopping Cart
Newsletter/Email App
Social Bundle (PKR83690.00 value)
Laravel Support
http2 support
SVN / Subversion
Python v 3.5 | django | Perl | Ruby
UNLIMITED Addon Domains
UNLIMITED Parked Domains
UNLIMITED Sub-Domains
UNLIMITED E-mail Boxes
UNLIMITED FTP Accounts
Unlimited MySQL Databases
PHP
NEW Advanced PHP Selector
Server Disk Protection (RAID 10)
Webmail - RoundCube | Horde | Squirrel
Domain Privacy Protection - PKR1669.99.99/year
Google AdWords PKR16738.00 FREE Credits
Addon Services
Platinum
Ideal for a Higher Traffic Sites
from PKR1435.10/mo
Unlimited Websites
Turbo Server Power
Cloud Technology
Unlimited Free SSL for Life (256 bit)
Unlimited Monthly Traffic
Unlimited SSD Disk Space + Cache Boost
Email & WebMail: Unlimited Boxes
Uptime Guarantee
NEVER Reboot Protection
LifeTime Discount®
180 Days Risk Free
Try Now
GDPR compliant
SpamExperts - PKR500.47/mo
Let's Encrypt Support
1 LifeTime FREE Domain Name *
Free Seo Tools
Search Engine Submission
WordPress Optimized
450+ Website Apps (1 click install)
Lightning Fast Guarantee
Easy Website Builder - 1,000+ Layouts
JSP/Tomcat + Servlet Support
Free Migration Assistance
Health Monitoring
Malware & Spam Monitoring
Automatic Backups (Premium)
Android/iOS Apps Support
FREE Static IP Address ***
4 GB Dedicated Memory
Free CDN
CloudFlare Railgun
SSH / SFTP support
Git Repo / SVN / NodeJS / WP-CLI
Merchant Account & PCI Scanning
Trust Seals
PostgreSQL - 50 Databases
MySQL Triggers
MySQL Stored Procedures
MySQL Remote Access
E-commerce Shopping Cart
Newsletter/Email App
Social Bundle (PKR83690.00 value)
Laravel Support
http2 support
SVN / Subversion
Python v 3.5 | django | Perl | Ruby
UNLIMITED Addon Domains
UNLIMITED Parked Domains
UNLIMITED Sub-Domains
UNLIMITED E-mail Boxes
UNLIMITED FTP Accounts
Unlimited MySQL Databases
PHP
NEW Advanced PHP Selector
Server Disk Protection (RAID 10)
Webmail - RoundCube | Horde | Squirrel
Domain Privacy Protection - PKR1669.99.99/year
Google AdWords PKR16738.00 FREE Credits
Addon Services
100% Uptime Guarantee
LifeTime Discount Guarantee
Easy Website Builder
450+ Web Apps (WordPress, Joomla, Drupal, etc)
Unlimited Free SSL for all websites/domains for Life!
Lightning Fast Guarantee
Enterprise Level SSD SAN Storage + Cache Boost
SAS 70 Type II Data Centers
N+1 Redundancy with 100% Network SLA
Cutting Edge Cloud Platform
General
180 Days Money Back Guarantee, All orders risk-free
All plans e-Commerce ready
All plans come with cPanel – the control panel leader
Site Builder w/ 500+ professional web templates
100% Uptime Guarantee – We'll credit your account for any downtime occurred
100% Green Servers
24/7 Tech Support: email, ticket, live help, toll-free phone
24/7 Server & Network monitoring
Free Search Engine Submission & Free SEO Tools
Free Promotion Credits from Google AdWords
Merchant/Gateway services – special rates from Authorize.NET
Custom Web design & e-Commerce Development Services. Get a quote
Interactive step by step Flash Tutorials & Online Knowledge Base
Intuitive Web Control Panel & Site Administration
EU – US Privacy Shield
Domain Names
1 Free Lifetime Domain: Business and Spectrum plans if paid yearly or bi-yearly
Extra Domain names: only PKR2502.33/year
Support for multiple addon domain names
Support sub-domains (UNLIMITED)
Support for multiple parked domain names
Over 50 different country and special TLDs
Technical
PHP support for version 7.x, 5.6, 5.5, 5.4, 5.3, 5.2
Apache 2.x
gzip support
APC / OPcache
Own php.ini (editable)
CGI support
Server Side Includes (SSI)
SSL, Let's Encrypt Support
Python, mod_python support
Perl (modperl) support
Ruby on Rails support
Django support
Curl support
JSP & Servlet support
AWStats/Webalizer
FTP support & Unlimited FTP accounts
SSH, SFTP support
Secure FTP (through SSL)
git, wp-cli, nodejs (Mocha plan)
Cloudflare CDN + Railgun
Protected Directories: HTTP access or FrontPage
OpenPGP / GPG Encryption
Cron Jobs
GD support; ImageMagick (through PHP extension)
mod_rewrite & .htaccess PHP control
Web File Manager
Streaming Video/Audio support
Flash & Shockwave support
MIDI File support
Own MIME types
Custom 404 pages
HotLink Protection
IP access manager
Real Media Audio & Video support
Zend Optimizer + ioncube support
AJAX support: JavaScript, XML
Laravel Support
SVN (subversion) support (Business and Mocha plan)
Database
MySQL support version 5.6.x
MySQL InnoDB support
MySQL Stored Procedures
MySQL Triggers
PostgreSQL
Email
Unlimited E-mail Accounts
Unlimited Autoresponders & Vacation messages
Unlimited Aliases & Mail Forwarding
Support for disk quota
Anti-spam & Anti-virus
Mailing list support (Mailman)
SpamAssassin, DomainKeys and SPF support
WebMail Interface: RoundCube | Horde | Squirrelmail
POP3/IMAP Access
Secure: POP3S/IMAPS + SMTPS access
SMTP support w/ Authentication
Payment
No Setup Fee (except monthly and 3 months)
No Hidden Fees
Free plan upgrade
Pay: monthly, or every 3/6/12/24 months
We accept Visa/MasterCard/American Express/Discover, PayPal, Skrill, check, money order, bank transfer.

LifeTime Discount Guarantee!
We are the only company that offers you a Discount for Life! Your plan renewal fee will be the same as your initial plan price! We make sure that you enjoy the low prices as long as you stay with us. No hidden fees, no price changes.

We Guarantee 100% UPTIME!
We will give you a discount, or even provide you with a month of FREE service if we fail to meet our guarantee.

180 Days Risk-Free Guarantee!
We have a 180 DAYS RISK-FREE guarantee on ALL shared, reseller & VPS plans. There is no risk for you to sign up and try our great service

Ultra-Fast & Secure Cloud Servers
All of our Cloud nodes are equipped with the latest & fastest Intel/AMD enterprise processors, 256GB+ of RAM, allowing for plenty of resources for all clients hosted. Protected by CISCO, and application firewalls we offer better security, and protection for common attacks.

24/7 Technical Support
We have 24/7 technical support, interactive step-by-step tutorials, and an extensive knowledge-base area. We can even provide you with assistance in transferring your site to us when needed.

137+ Locations, 50+ Countries, 6 Continents
Geo Optimized Network with lightning-fast speed and low latency across the Globe! Why host in 1 location, when you can cover the entire World?

Easy Website Builder
Our Business plans include a FREE Website Builder with 500+ professional templates, or you have the option to sign up for one of our custom design packages.

Enterprise Data Centers
Our data centers SAS 70 Type II certified) with industry-leading N+2 redundancy are equipped with multiple backbone Internet lines, backup power diesel generators, backup tape libraries, 24/7 surveillance ensuring speed, safety, and redundancy.

LifeTime FREE Domain Name!
We offer a free Top Level (com/org/net/info) Domain name as long as you host with us.

24/7 Servers Monitoring
We monitor our servers 24/7, using the latest technologies available, and apply strict security policies to make sure that your information is always available to you and your clients while maintaining safety and confidentiality.
Free Migration Assistance
We offer free migration assistance from all major hosting providers (GoDaddy, HostGator, etc)

Enterprise Level SSD – Cloud SAN Storage
For optimum performance, all of our enterprise-level SAN storage servers utilize state of the art SSD drives and memory caching technology, backed up by redundant RAID 10 (best performance) topology. All of our servers are highly available, and equipped with 100% redundant components! Unlike some of our competitors, we never use cheap, unreliable, or non-enterprise hard drives.

Free Unlimited SSL Certificates for Life!
We offer free Unlimited Sites/Domains SSL (256 bit) certificates increasing your search engine visibility by complying with the new Google ranking algorithm

cPanel – Web Hosting Panel
All of our shared hosting packages (Linux based) come with the leading web control panel – cPanel, providing you with hassle-free management of your account through your favorite web browser. No technical expertise is required to manage your account.

Malware & Spam Monitoring
Free malware, spam, and other malicious activities monitoring – get notified on suspicious events in your account. Support for most common threats and 90% of all popular applications such as WordPress, Joomla, etc

Best Pricing in the Industry
We strive to always provide the best pricing, and feature-rich plans in the industry, for any current, or future packages & price renewals.

Free SEO Tools & Search Engine Submission
With each package, we offer FREE search engine submission (PKR8869.00 value), and FREE SEO consultation (PKR38476.00 value). We also offer FREE powerful SEO tools through selected

Unlimited Sites/Bandwidth/Space
You can host unlimited sites, and parked domains with most of our packages. We also offer a Reseller program with support for unlimited sites!

E-Commerce Ready
All of our plans are e-Commerce ready and come with a FREE shopping cart (Presta Shop, Open Cart, Magento, ZenCart, CubeCart, Oscommerce, and more). We also offer merchant services with discounted rates and special promotions on SSL certificates

We Are GREEN!
Our servers are custom built for maximum energy efficiency, producing a minimal amount of carbon emissions. Check here for more details.

We Are Great For Bloggers!
Blogging platforms such as WordPress, Blogger, BlogEngine.net can be installed through most of our plans with 2 mouse clicks!
Latest Applications Support
We stay on top of the latest technologies and provide support for applications such as PHP 7/5, ASP.NET, Python, Perl, MySQL 5, MS SQL, MS Access, Ruby on Rails, and JSP

An Award-Winning Company!
We have received numerous awards for performance, and client satisfaction, as well as recognition from names such as CNET, HostReview.net, Top11Hosting.com, etc.

Linux and Windows Hosting Plans
We offer both Linux, and Microsoft Windows shared web hosting plans. In addition, if you outgrow your hosting needs – we offer VPS and Dedicated Cloud servers and custom business solutions which will take your business to the next level.

We Have Plenty Of Happy Customers!
Our customer satisfaction rate is at 98% as based on our latest customer survey

Cheapest Domain Registration
We offer the cheapest domain registration, and domain renewal fees for .com/org/net domains, as well as for over 100 other country wide domain extensions.

Professional Services
We offer consulting, custom application development, custom design, merchant, & Internet marketing services. We can provide you with professional assistance – when you need it.

FREE Google AdWords Credit
All of our plans include a free Google AdWords credit (up to PKR17,238.00)

Referral Program – Earn up to PKR418450.00 per sale!
You can earn up to PKR418450.00 per sale when you refer potential clients to us via our Affiliate Program. The more clients you refer to us, the more cash you make!

Email Marketing & Newsletter Apps
All of our clients have access to a state-of-the-art email marketing platform including easy to use newsletter module.